About Boston Sinfonia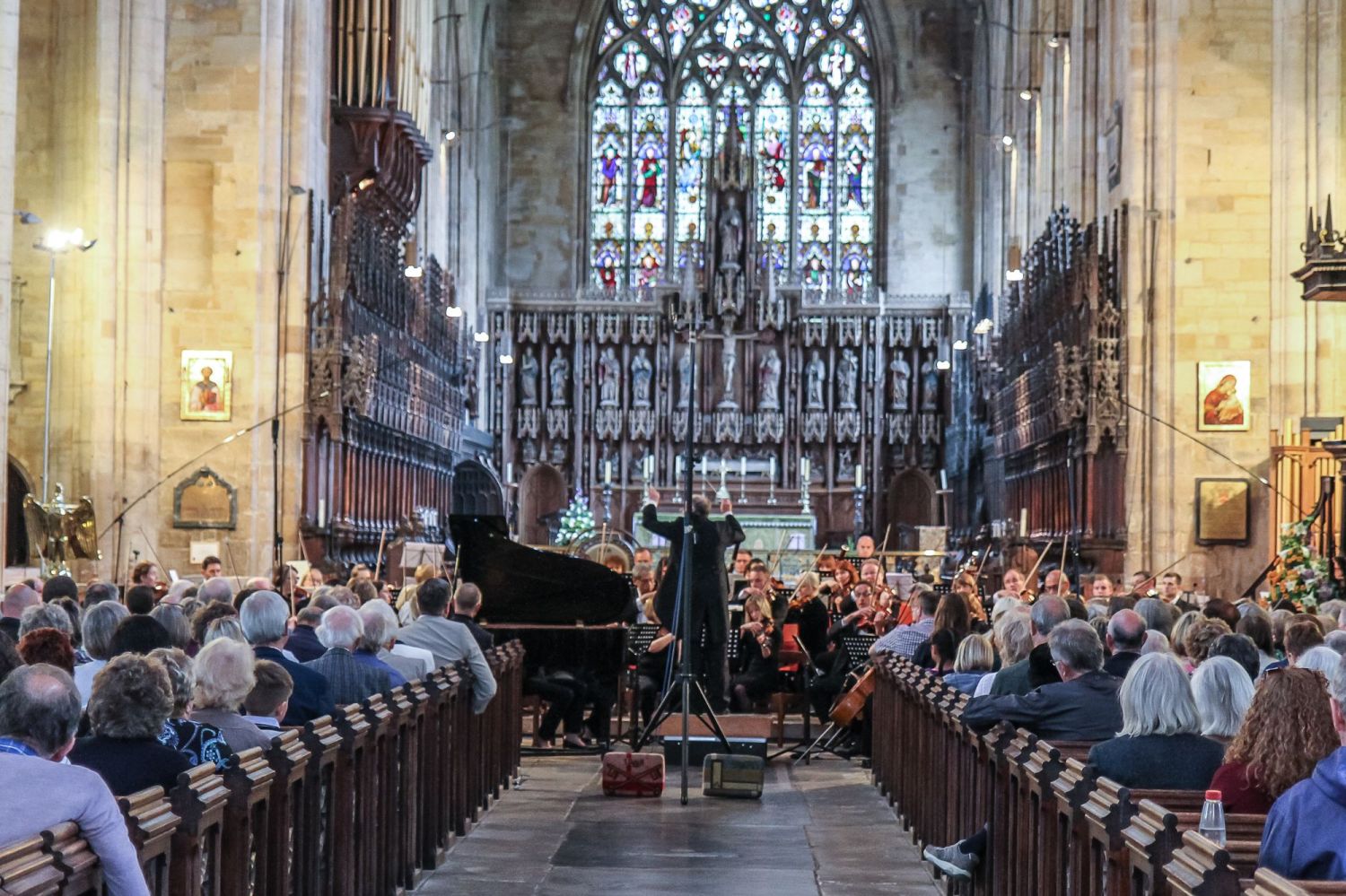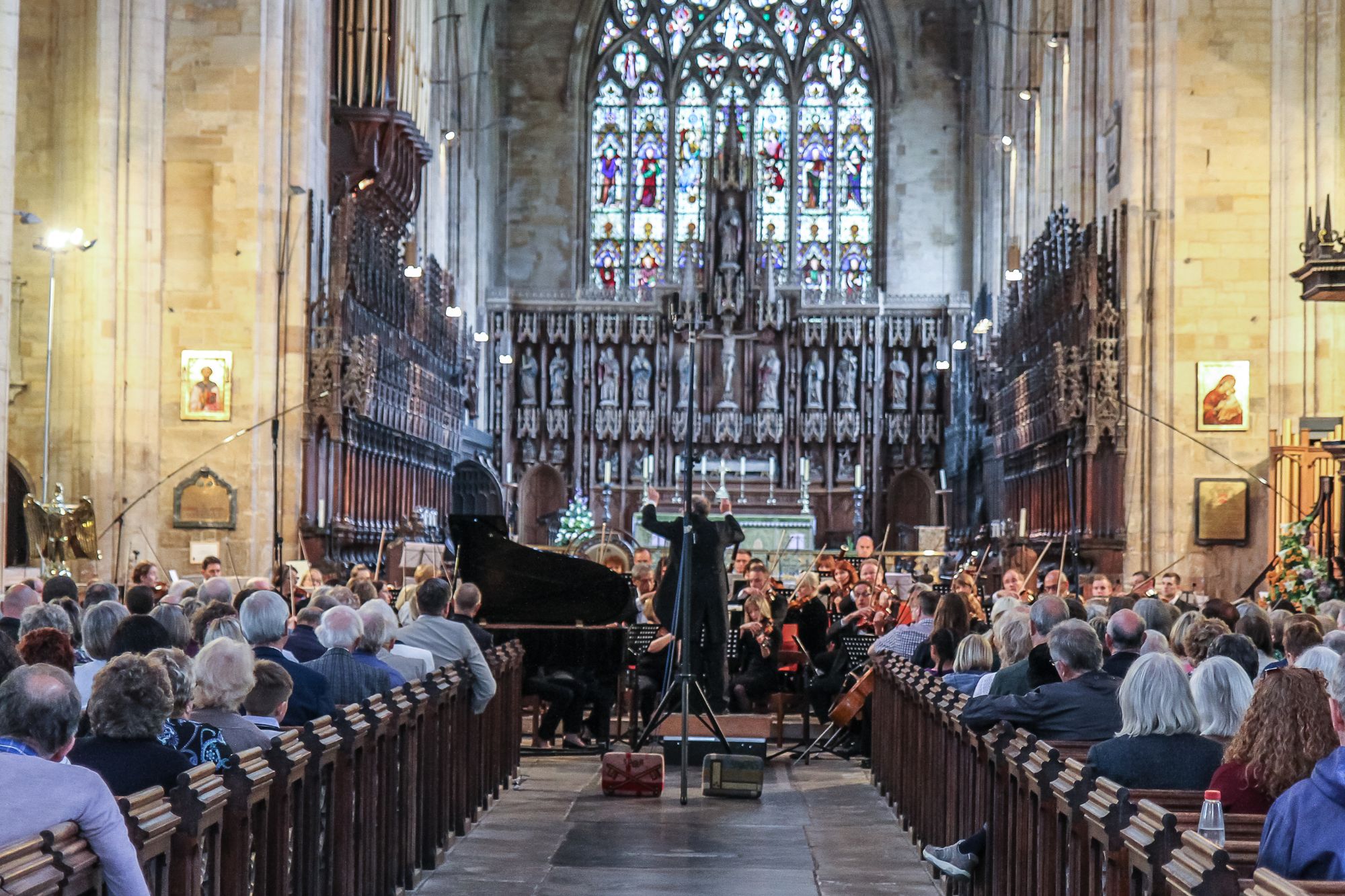 Boston Sinfonia was founded in June 1996 by Stephen Maher to give a platform to local professional-standard, top-rate musicians to provide classical music for people of Boston and surrounding areas, to accompany local choral societies and also encourage young talented musicians to play to a professional standard. Following the inaugural concert on 15 June 1996, when 20 or so musicians played in St Botolph's Parish Church – The Stump, Stephen Maher handed over his baton to Gary Sieling who directed 7 orchestral events, including 2 outdoor concerts at Bolingbroke Castle in June 1998 and 1999 before Nigel Morley was appointed principal conductor. At this stage,1999, annual 'Concert Seasons' were started and have continued to the present day. 2017 is Nigel Morley's 17th season.
Boston Sinfonia was accepted as 'Orchestra in Residence' at St Botolph's Church (largest Parish Church in England and known as 'Boston Stump') from the outset and now the orchestra also performs concerts in the local Boston area at various venues.
The orchestra players database currently has over 90 musicians on the list. The size of the orchestra for concerts varies, depending on the venue and the music to be played, and can be as few as 25 or as many as 65. There are two rehearsals before each concert at the venue, usually on the Friday evening and Saturday afternoon prior to the evening concert. Further details about joining the orchestra can be obtained from [email protected].
MUSICAL DIRECTOR AND PRINCIPAL CONDUCTOR
Nigel Morley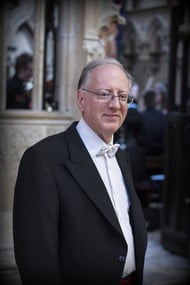 Nigel was born in Lincolnshire and studied at the Birmingham Conservatoire, graduating with major awards for both composition and chamber music playing (as pianist).

Since graduating, he has appeared as both conductor and pianist in most European countries.

He has also appeared in many venues around the UK.

Nigel has appeared at the Henry Wood Promenade Concerts, and has been involved in a live BBC TV broadcast and in BBC Radio Three broadcasts.

He appeared in the very first music broadcast of the new BBC TV Channel Four.
He is the founder and principal conductor of the Midland Sinfonia (1995 – 2007), and principal conductor of the Boston Sinfonia in Lincolnshire (1999 – present day). Notable events have been conducting Fauré's Requiem in Prague and appearing as both conductor and pianist at the Jersey festival.

He has also worked with the City of Birmingham Symphony Orchestra and Chorus, Birmingham Touring Opera and directed the première of Colin Riley's opera Gulliver for the English Symphony Orchestra. Other operatic projects have included Mozart's Cosi Fan Tutte, Beethoven's Fidelio and Satyagraha by Philip Glass.
Nigel has spent much time working as musical director in various theatres, most notably at the Birmingham Repertory theatre where he directed the music for a play staring Peter Ustinov and where he also made a cameo appearance!
In 2007 Nigel was appointed conductor of the Lincolnshire Youth Symphony Orchestra, and conducted the first concerts with them in July 2008. The orchestra toured Poland in 2009 and Italy in 2011 and
2013 and Slovakia in 2015.
Nigel was appointed director of conducting at Keele University and conductor of the Keele Philharmonic orchestra in 2010.
As a composer, Nigel has published several works for wind instruments and currently has a work on the Associated Board Grade 5 syllabus.

In 2001 Nigel had a composition performed at Symphony Hall, Birmingham. A commission to honour the Buchenwald concentration camp in Germany has just been completed and received its first performance in Weimar in April 2014.